Tilghman Island has an abundance of wildlife, a 57 acre wildlife preserve is located on the Island. Migratory waterfowl return year after year to the Island, If you are lucky, you may even see a Bald Eagle.
Experience unexpected pleasures in the Island's quiet and picturesque surroundings. Reminiscent of a bygone era the Island still retains the charm of a nineteenth century fishing village. Take full advantage of the chesapeake bay with fishing and sailing charters or kayaking. Enjoy wonderful lodging accommodations and restaurants. A destination not just a stop.
Call for reservations: Phone (410)263-5196 Pager (800)918-3610
Tilghman Island is a true working watermen's village with excellent fishing and fresh seafood. Home to the last commercial sailing fleet in North America, the skipjacks, which can be seen in Dogwood Harbor.

---
Travel Time 2.5 Hrs each way & 2 Hrs or more spent at Tilghman Island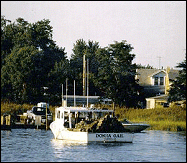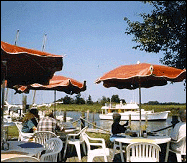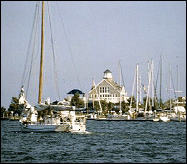 Tilghman Island on Marylandís Eastern Shore is surrounded by the Chesapeake Bay. The Island is separated from the mainland by Knapps Narrows and is easily accessed by drawbridge. A great stop if you are cruising the Chesapeake Bay.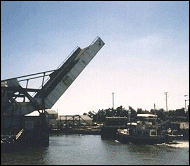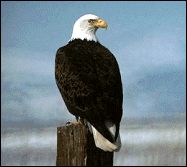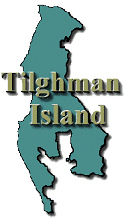 Tilghman Island is situated geographically in the mid Chesapeake Bay Region, minutes from historic St. Michaels, Oxford and Easton. The Island is close to Maryland and Delaware Beach resorts, and a leisurely drive from many major cities such as Washington D.C., Baltimore, Philadelphia, and Annapolis.